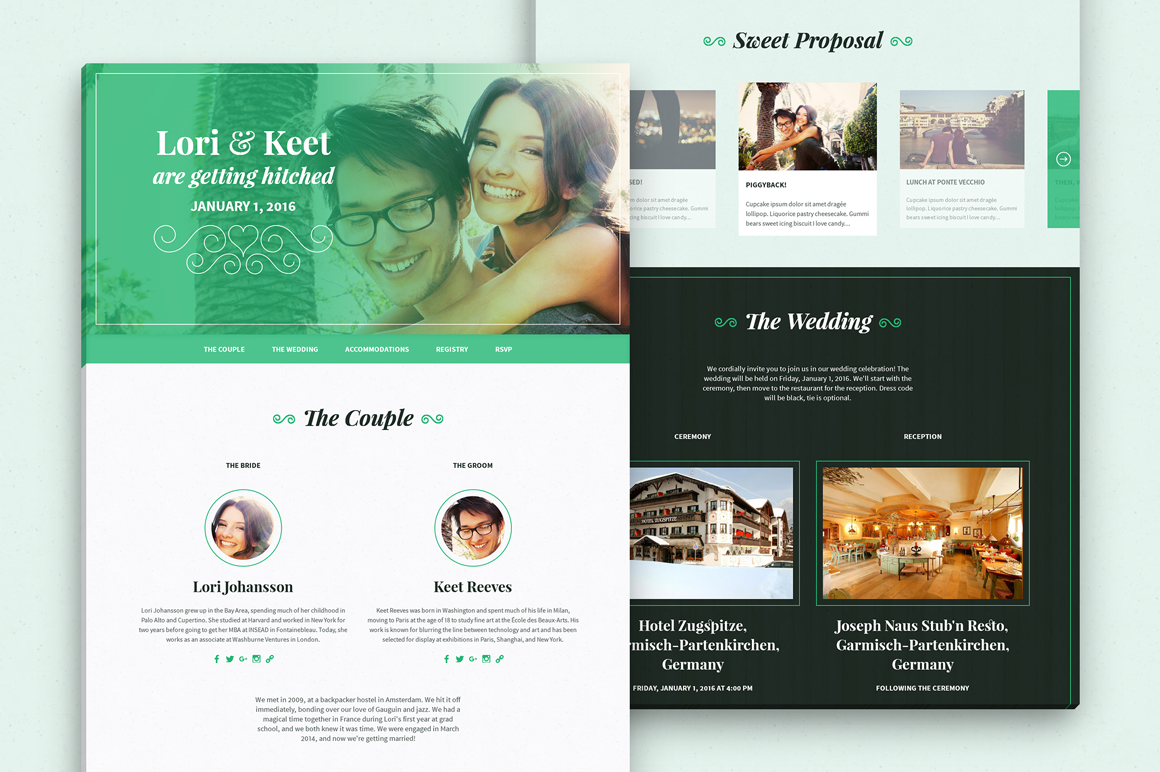 We have recently created Lovebird—a one-page HTML/CSS template for wedding invitation. This is our first product that we currently sell on Creative Market. We were kind of surprised (and happy too) because only three days after we launched the product, Creative Market staff chose Lovebird to become a part of Handpicked Product for HTML/CSS Themes. After that, we don't have to wait too long to became a part of Popular Product for HTML/CSS Themes on Creative Market. Alhamdulillah!
To celebrate this happiness, we share Lovebird design mock-up in Adobe Illustrator (AI) format for FREE!
PS: Let us know if the download link doesn't work by send us an email.